Wacky Wood Riddle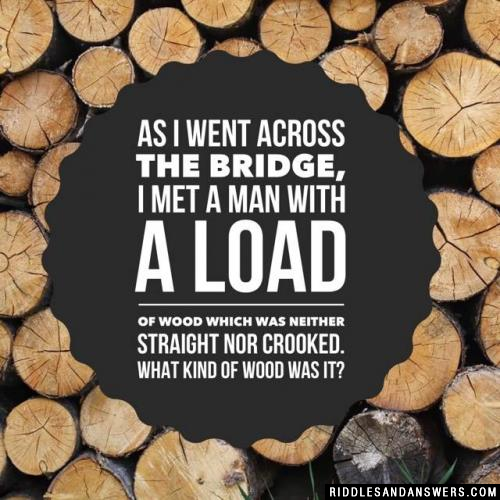 As I went across the bridge, I met a man with a load of wood which was neither straight nor crooked. What kind of wood was it?
Hint:
Add Your Riddle Here
Have some tricky riddles of your own? Leave them below for our users to try and solve.