Most People Dread Me Riddle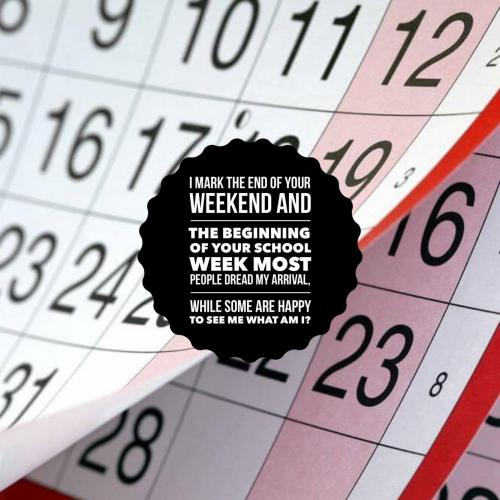 I mark the end of your weekend
And the beginning of your school week
Most people dread my arrival, while some are happy to see me
What am I?
Hint:
Add Your Riddle Here
Have some tricky riddles of your own? Leave them below for our users to try and solve.