Soil And Sand Riddle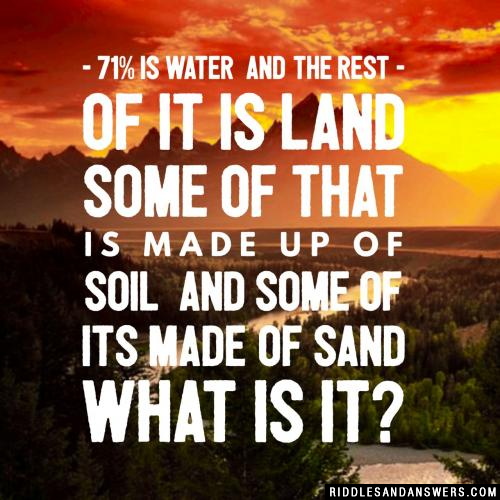 71% is water
And the rest of it is land
Some of that is made up of soil
And some of its made of sand
What is it?
Hint:
Add Your Riddle Here
Have some tricky riddles of your own? Leave them below for our users to try and solve.