Traveling On A Monday Riddle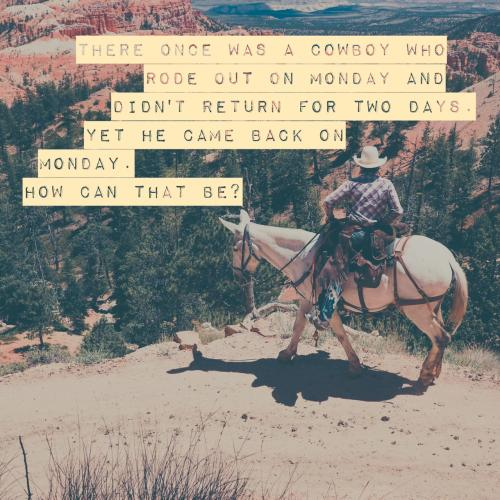 There once was a cowboy who rode out on Monday and didn't return for two days. Yet he came back on Monday. How can that be?
Hint:
Add Your Riddle Here
Have some tricky riddles of your own? Leave them below for our users to try and solve.