45 Cent Concert Riddle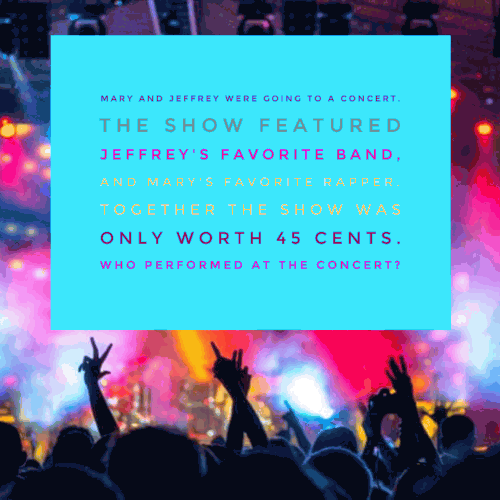 Mary and Jeffrey were going to a concert. The show featured Jeffrey's favorite band, and Mary's favorite rapper. Together the show was only worth 45 cents. Who performed at the concert?
Hint:
Add Your Riddle Here
Have some tricky riddles of your own? Leave them below for our users to try and solve.