Pink House Riddle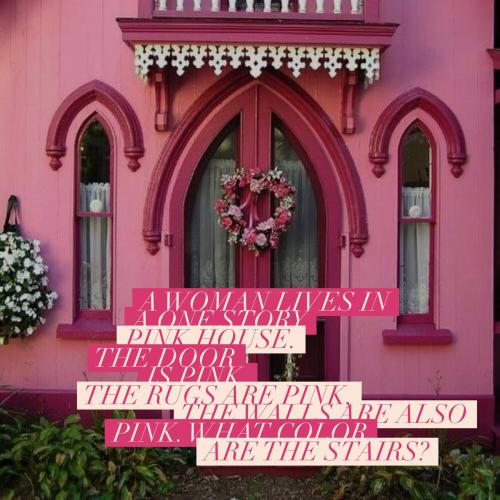 A woman lives in a one story pink house. The door is pink, the rugs are pink, the walls are also pink. What color are the stairs?
Hint:
Add Your Riddle Here
Have some tricky riddles of your own? Leave them below for our users to try and solve.