In A Dark Room Riddle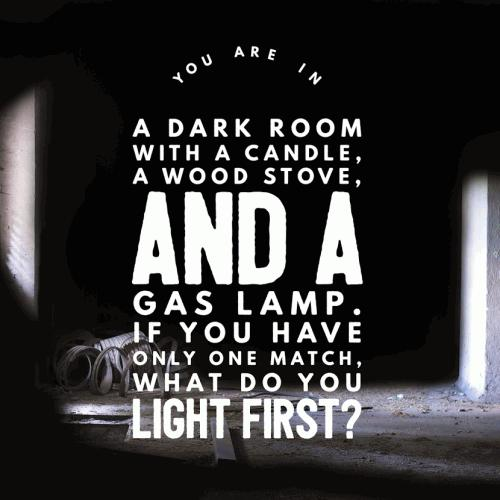 You are in a dark room with a candle, a wood stove, and a gas lamp. If you have only one match, what do you light first?
Hint:
Add Your Riddle Here
Have some tricky riddles of your own? Leave them below for our users to try and solve.