Zebra Down The River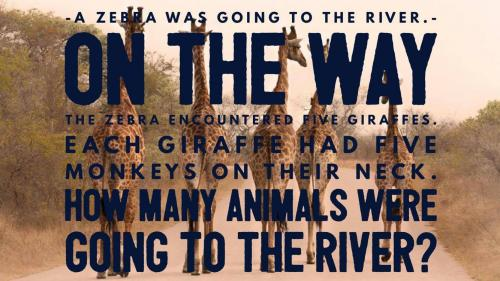 A zebra was going to the river. On the way the zebra encountered five giraffes. Each giraffe had five monkeys on their neck. How many animals were going to the river?
Hint:
Just one the zebra. The other 30 animals (5 giraffes and 25 monkeys) were going the other way.
Did you answer this riddle correctly?
YES
NO
Add Your Riddle Here
Have some tricky riddles of your own? Leave them below for our users to try and solve.