Center Of Gondor Riddle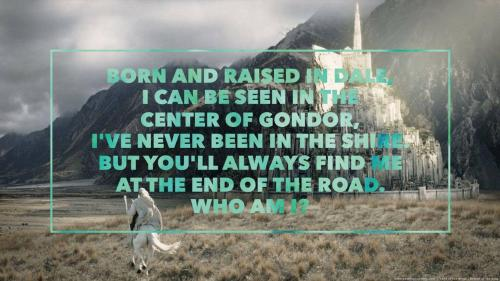 Born and raised in Dale, I can be seen in the center of Gondor, I've never been in the Shire. But you'll always find me at the end of the road. Who am I?
Hint:
Add Your Riddle Here
Have some tricky riddles of your own? Leave them below for our users to try and solve.