Present In The Sun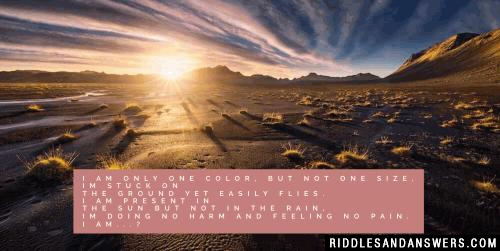 I am only one color, but not one size,
Im stuck on the ground yet easily flies.
I am present in the sun but not in the rain,
Im doing no harm and feeling no pain.

I am...?
Hint:
Add Your Riddle Here
Have some tricky riddles of your own? Leave them below for our users to try and solve.