Weeping Red Tears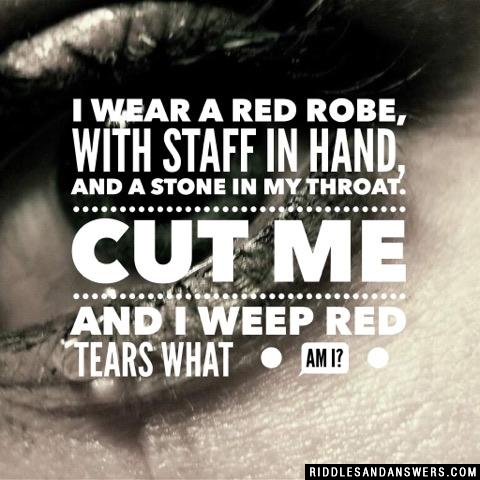 I wear a red robe,
With staff in hand,
And a stone in my throat.
Cut me and I weep red tears

What am I?
Hint:
Add Your Riddle Here
Have some tricky riddles of your own? Leave them below for our users to try and solve.