Frog In A Well Riddle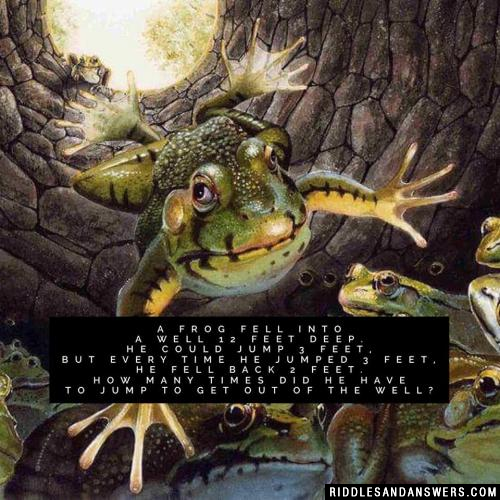 A frog fell into a well 12 feet deep. He could jump 3 feet, but every time he jumped 3 feet, he fell back 2 feet. How many times did he have to jump to get out of the well?
Hint:
The tenth jump took him out. (On the tenth jump he reached 13 feet and was out.)
Did you answer this riddle correctly?
YES
NO
Add Your Riddle Here
Have some tricky riddles of your own? Leave them below for our users to try and solve.