If It's Information You Seek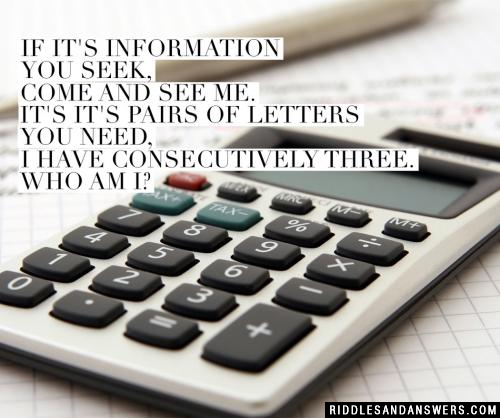 If it's information you seek, come and see me.
If it's pairs of letters you need, I have consecutively three.

Who am I?
Hint:
Add Your Riddle Here
Have some tricky riddles of your own? Leave them below for our users to try and solve.