I Am First In The Earth Second In Heaven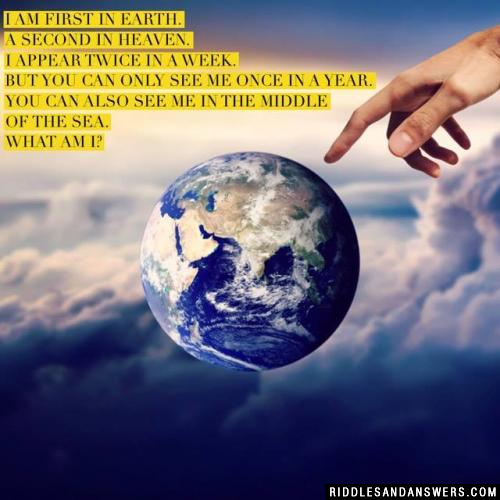 I am first in earth. A second in heaven. I appear twice in a week. But you can only see me once in a year. You can also see me in the middle of the sea. What am I?
Hint:
Add Your Riddle Here
Have some tricky riddles of your own? Leave them below for our users to try and solve.