Metal Rods Riddle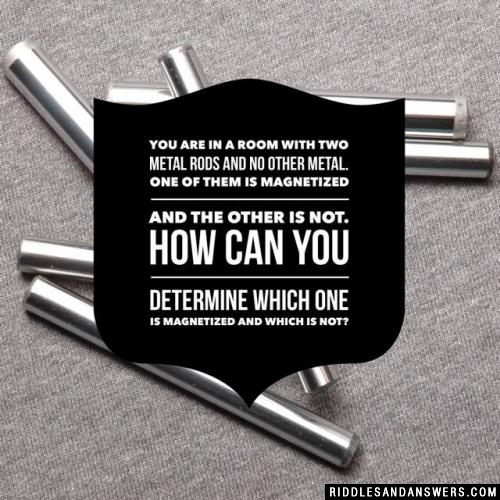 You are in a room with two metal rods and no other metal. One of them is magnetized and the other is not.

How can you determine which one is magnetized and which is not?
Hint:
Solution 1: Touch the end of one bar (A) to the middle of the other bar (B) forming a 'T' shape. If the bars are attracted then bar A is magnetized and if they are not attracted then bar B is the magnet. This is because magnets have fields at the poles (the ends) but not in the middle. So the end would attract and middle would not.
Solution 2: Hang a rod from the ceiling and if it turns north than it is the magnetized rod.
Did you answer this riddle correctly?
YES
NO
Add Your Riddle Here
Have some tricky riddles of your own? Leave them below for our users to try and solve.