The Greatest Waves Riddle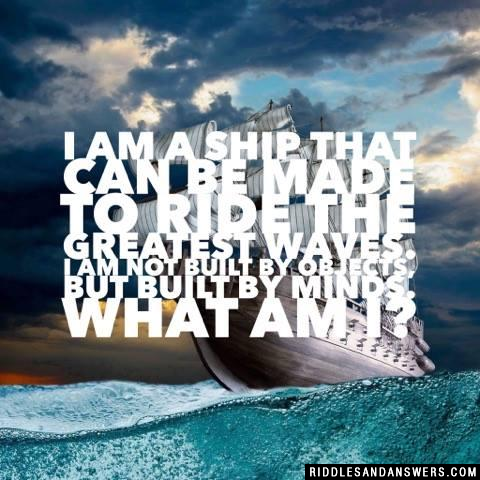 I am a ship that can be made to ride the greatest waves. I am not built by objects, but built by minds. What am I?
Hint:
Add Your Riddle Here
Have some tricky riddles of your own? Leave them below for our users to try and solve.