Using A Contact Lens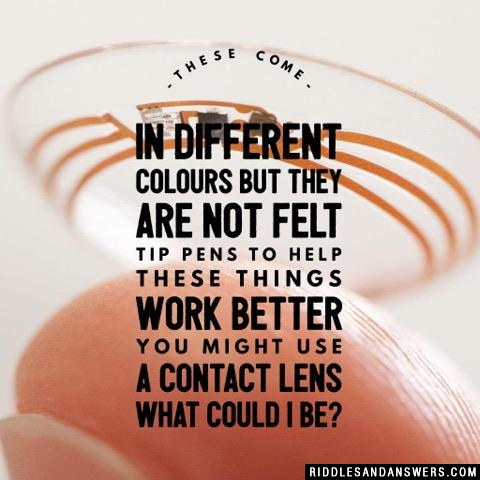 These come in different colours
But they are not felt tip pens
To help these things work better
You might use a contact lens

What could I be?
Hint:
Add Your Riddle Here
Have some tricky riddles of your own? Leave them below for our users to try and solve.