Wear A Ring One Is Quiet Many Sing Riddle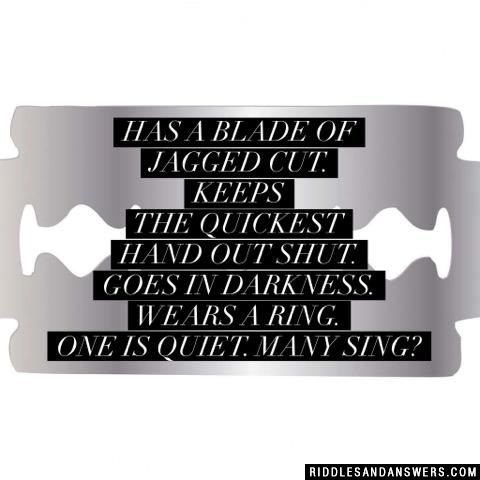 Has a blade of jagged cut.

Keeps the quickest hand out shut.

Goes in darkness.

Wears a ring. One is quiet. Many sing?
Hint:
Add Your Riddle Here
Have some tricky riddles of your own? Leave them below for our users to try and solve.