My Dog Had 7 Puppies Riddle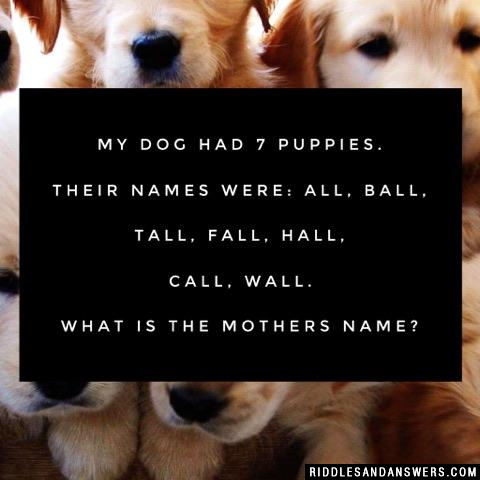 My Dog had 7 Puppies. Their names were: All, Ball, Tall, Fall, Hall, Call, Wall. What is the mothers name?
Hint:
Her name is 'What' ...as the puzzle says 'what' is the name of mother .
Did you answer this riddle correctly?
YES
NO
Add Your Riddle Here
Have some tricky riddles of your own? Leave them below for our users to try and solve.