I Can Help You Clean Your Shirt Riddle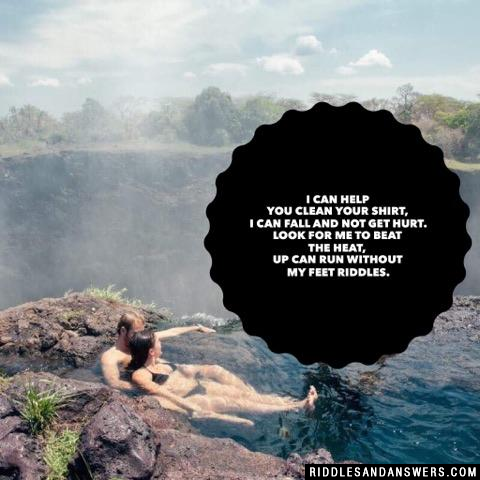 I can help you clean your shirt, I can fall and not get hurt. Look for me to beat the heat, up can run without my feet riddles.
Hint:
Add Your Riddle Here
Have some tricky riddles of your own? Leave them below for our users to try and solve.