I Rise Above All Death And Fire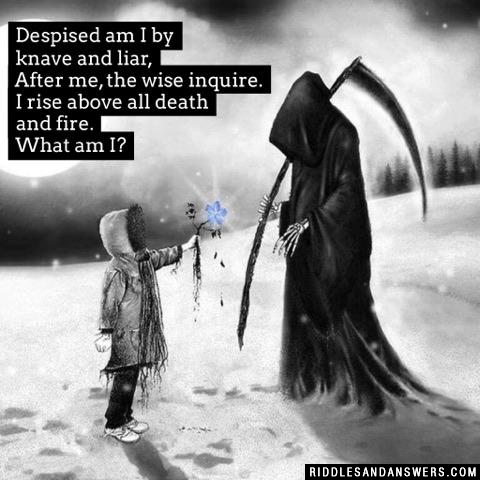 Despised am I by knave and liar,
After me, the wise inquire.
I rise above all death and fire.
What am I?
Hint:
Add Your Riddle Here
Have some tricky riddles of your own? Leave them below for our users to try and solve.