Quick In Flight Riddle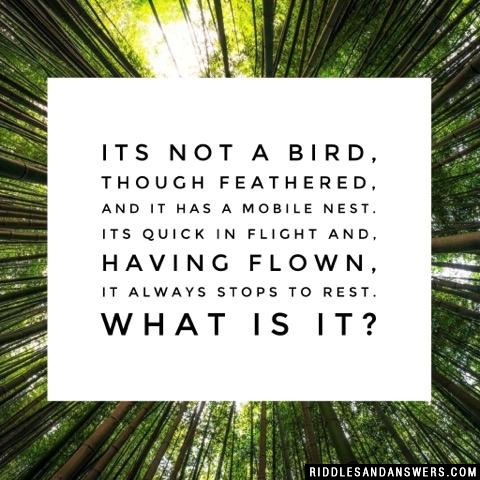 Its not a bird, though feathered, and
it has a mobile nest.
Its quick in flight and, having flown,
it always stops to rest.

What is it?
Hint:
Add Your Riddle Here
Have some tricky riddles of your own? Leave them below for our users to try and solve.