A Person Wakes Up From His Night Sleep And Got Some Cereal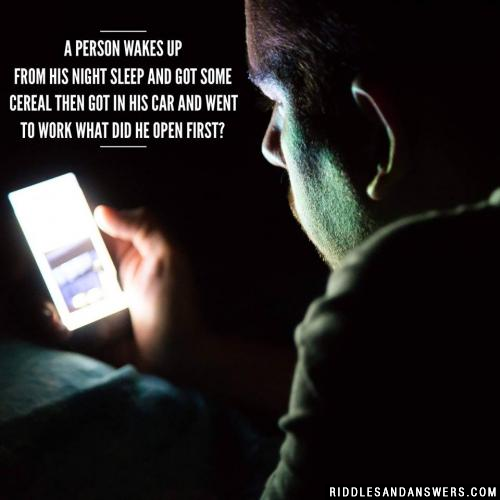 A person wakes up from his night sleep and got some cereal then got in his car and went to work what did he open first?
Hint:
Add Your Riddle Here
Have some tricky riddles of your own? Leave them below for our users to try and solve.