A Girl Unlocks Her Boyfriend's Phone Riddle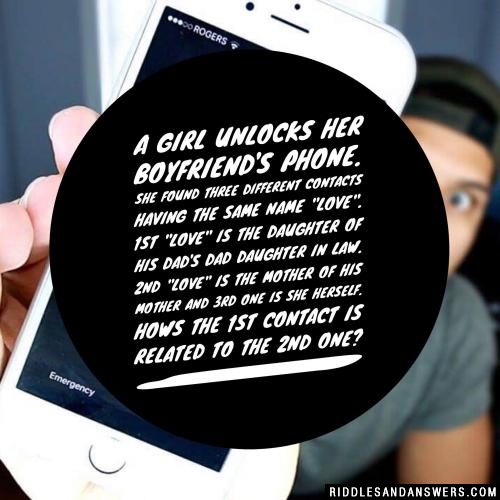 A girl unlocks her boyfriend's phone. She found three different contacts having the same name "LOVE". 1st "Love" is the daughter of his dad's dad daughter in law. 2nd "Love" is the mother of his mother and 3rd one is she herself.

Hows the 1st contact is related to the 2nd one?
Hint:
Add Your Riddle Here
Have some tricky riddles of your own? Leave them below for our users to try and solve.