I Am A Protector Riddle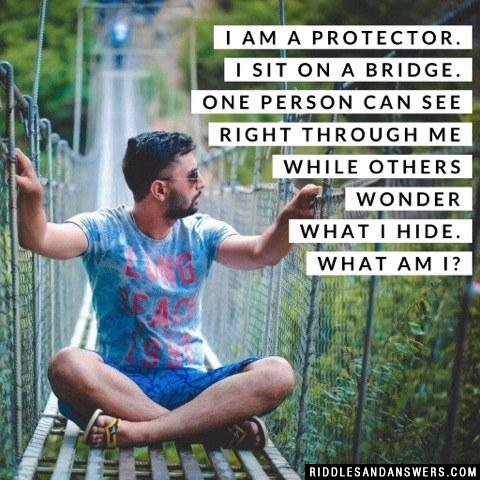 I am a protector. I sit on a bridge. One person can see right through me while others wonder what I hide. What am I?
Hint:
Add Your Riddle Here
Have some tricky riddles of your own? Leave them below for our users to try and solve.