I Am A 8 Letter Word Riddle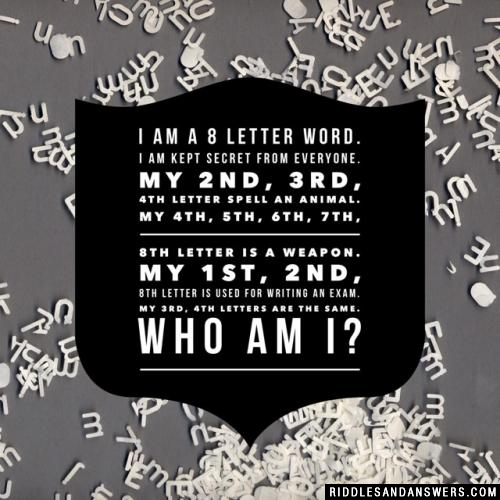 I am a 8 Letter Word.
I am kept Secret from Everyone.
My 2nd, 3rd, 4th Letter Spell an Animal.
My 4th, 5th, 6th, 7th, 8th Letter is a Weapon.
My 1st, 2nd, 8th Letter is used for Writing an Exam.
My 3rd, 4th Letters are the Same.
Who am I?
Hint:
Add Your Riddle Here
Have some tricky riddles of your own? Leave them below for our users to try and solve.