The Person Who Built It Sold It Riddle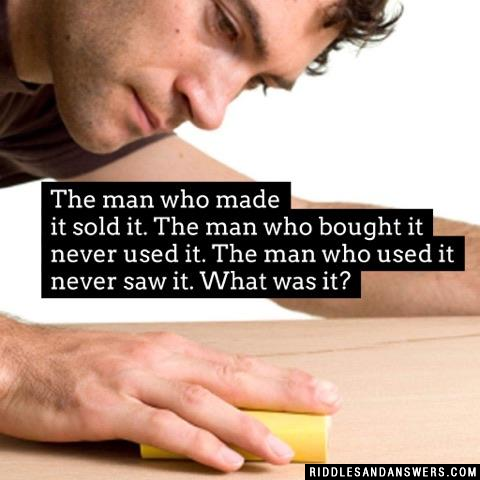 The man who made it sold it. The man who bought it never used it. The man who used it never saw it. What was it?
Hint:
Add Your Riddle Here
Have some tricky riddles of your own? Leave them below for our users to try and solve.