Peter Tells The Truth Riddle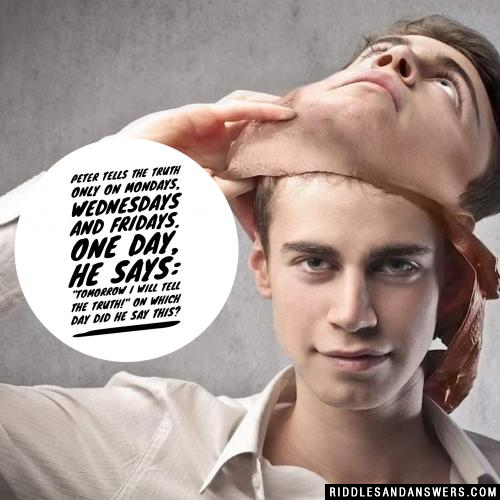 Peter tells the truth only on Mondays, Wednesdays and Fridays. One day, he says: "Tomorrow I will tell the truth!" On which day did he say this?
Hint:
Add Your Riddle Here
Have some tricky riddles of your own? Leave them below for our users to try and solve.