With Thieves I Consort Riddle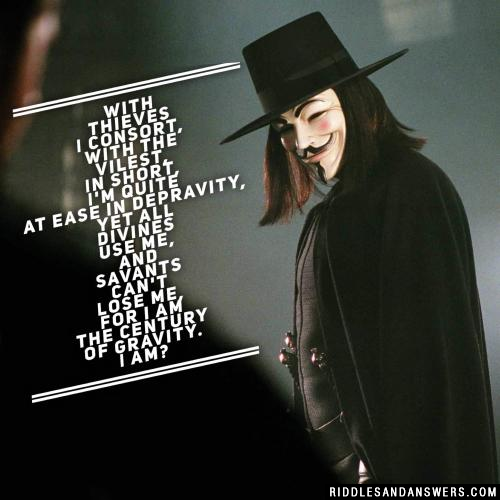 With thieves I consort,
With the Vilest, in short,
I'm quite at ease in depravity,
Yet all divines use me,
And savants can't lose me,
For I am the century of gravity.

I am?
Hint:
Add Your Riddle Here
Have some tricky riddles of your own? Leave them below for our users to try and solve.