I Cannot Be Other Than What I Am Riddle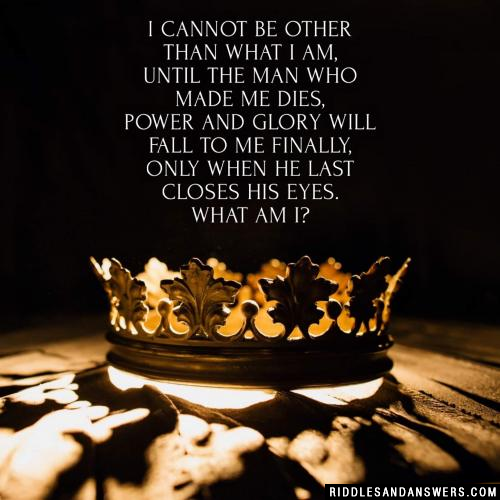 I cannot be other than what I am,
Until the man who made me dies,
Power and glory will fall to me finally,
Only when he last closes his eyes.

What am i?
Hint:
Add Your Riddle Here
Have some tricky riddles of your own? Leave them below for our users to try and solve.