Sam Is Dying At Work From A Heart Attack Riddle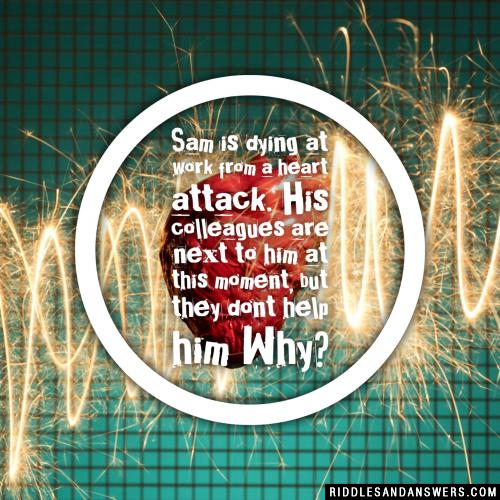 Sam is dying at work from a heart attack. His colleagues are next to him at this moment, but they dont help him Why?
Hint:
Sam is a heart. The colleagues being referred to are the other organs. The whole workplace is the body. They couldnt help him because they also couldnt function without him.
Did you answer this riddle correctly?
YES
NO
Add Your Riddle Here
Have some tricky riddles of your own? Leave them below for our users to try and solve.