I Am A 3 Digit Number Between 400 And 800 Riddle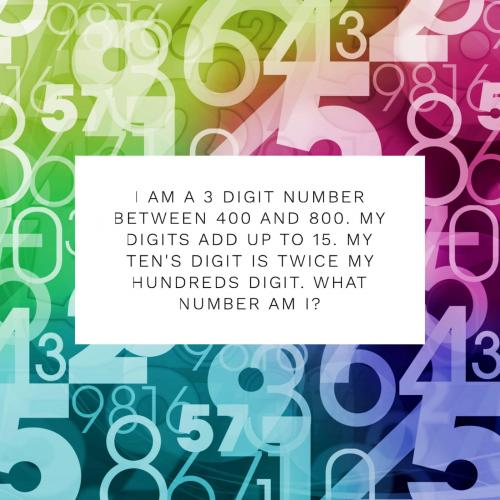 I am a 3 digit number between 400 and 800. My digits add up to 15. My ten's digit is twice my hundreds digit. What number am i?
Hint:
Add Your Riddle Here
Have some tricky riddles of your own? Leave them below for our users to try and solve.