I Have No Doors But I Have Keys Riddle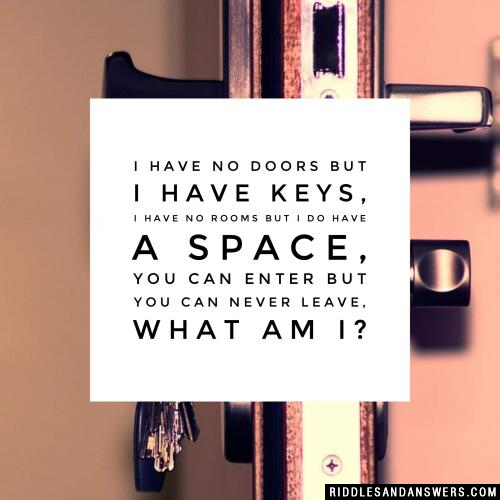 I have no doors but I have keys, I have no rooms but I do have a space, you can enter but you can never leave, what am i?
Hint:
Add Your Riddle Here
Have some tricky riddles of your own? Leave them below for our users to try and solve.