An Uber Driver Is Going The Opposite Way Riddle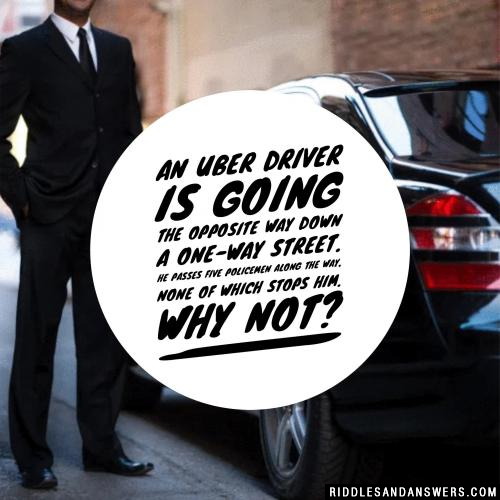 An Uber driver is going the opposite way down a one-way street. He passes five policemen along the way, none of which stops him. Why not?
Hint:
Add Your Riddle Here
Have some tricky riddles of your own? Leave them below for our users to try and solve.