Costs Nothing But Worth Eerything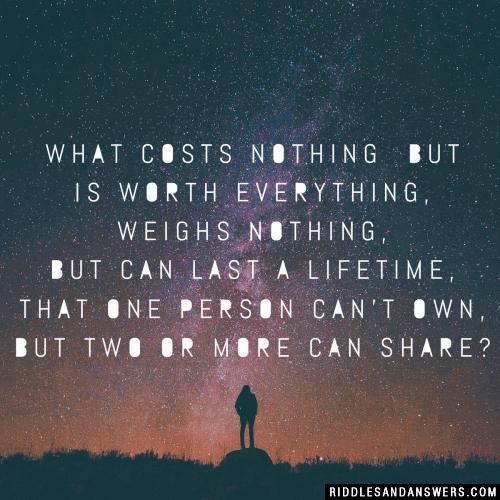 What costs nothing
but is worth everything,
weighs nothing, but can last a lifetime,
that one person can't own,
but two or more can share?
Hint:
Add Your Riddle Here
Have some tricky riddles of your own? Leave them below for our users to try and solve.