September October November Riddle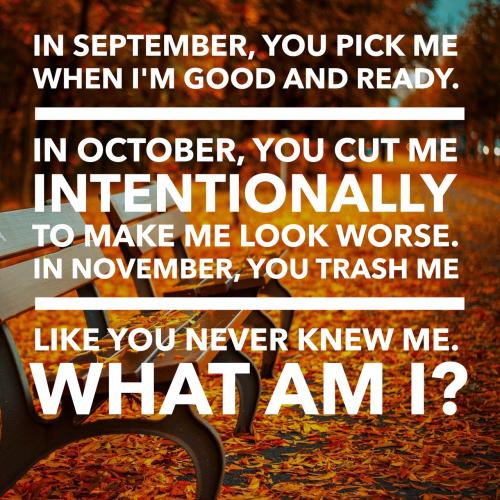 In September, you pick me when I'm good and ready.

In October, you cut me intentionally to make me look worse.

In November, you trash me like you never knew me.

What am I?
Hint: It helps if you think about each month differently and then as a whole.
Add Your Riddle Here
Have some tricky riddles of your own? Leave them below for our users to try and solve.