I Grow In Trees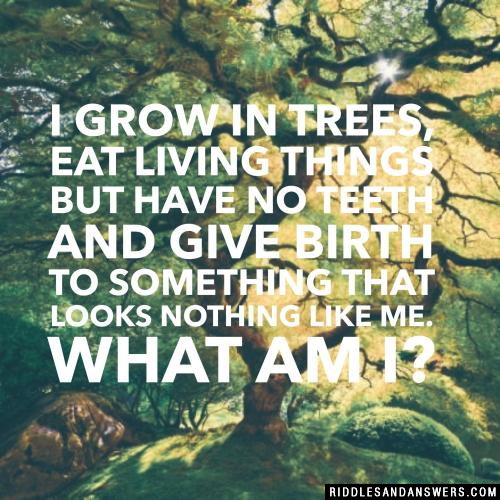 I grow in trees, eat living things but have no teeth and give birth to something that looks nothing like me. What am I?
Hint:
A bird.
They are hatched and raised in trees (nests), don't have teeth in the traditional meaning of teeth and they lay eggs, which look nothing like a bird.
Did you answer this riddle correctly?
YES
NO
Add Your Riddle Here
Have some tricky riddles of your own? Leave them below for our users to try and solve.