Words And Letters Riddle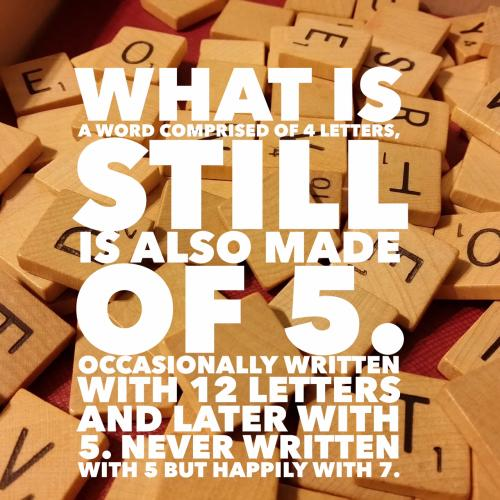 What is a word comprised of 4 letters, still is also made of 5. Occasionally written with 12 letters and later with 5. Never written with 5 but happily with 7.
Hint:
Add Your Riddle Here
Have some tricky riddles of your own? Leave them below for our users to try and solve.