Always Riding Piggy Back Riddle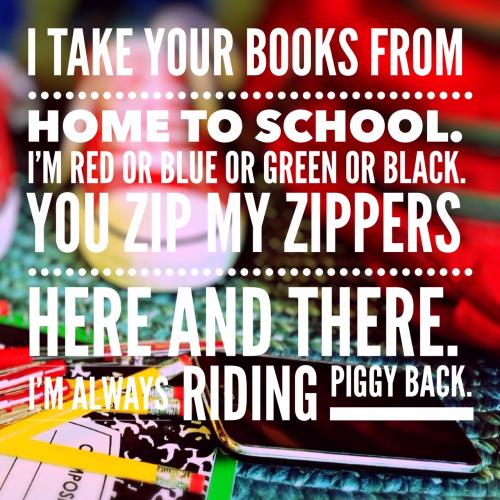 I take your books from home to school.
Im red or blue or green or black.
You zip my zippers here and there.
Im always riding piggy back.

Hint:
Add Your Riddle Here
Have some tricky riddles of your own? Leave them below for our users to try and solve.