A Walk In The Rain Riddle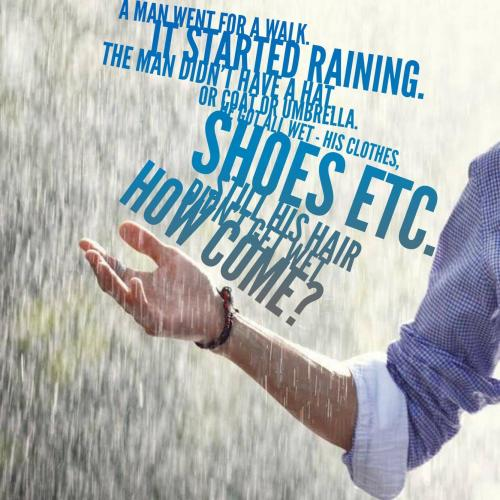 A man went for a walk. It started raining. The man didn't have a hat, or coat or umbrella. He got all wet - his clothes, shoes etc. Still his hair didn't get wet. How come?
Hint:
Add Your Riddle Here
Have some tricky riddles of your own? Leave them below for our users to try and solve.