Legally Married Riddle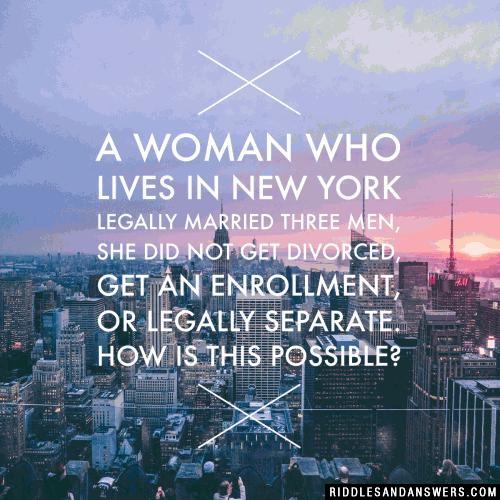 A woman who lives in New York legally married three men, she did not get divorced, get an enrollment, or legally separate.

How is this possible?
Hint:
Add Your Riddle Here
Have some tricky riddles of your own? Leave them below for our users to try and solve.