Find Me At The End Of The Aisle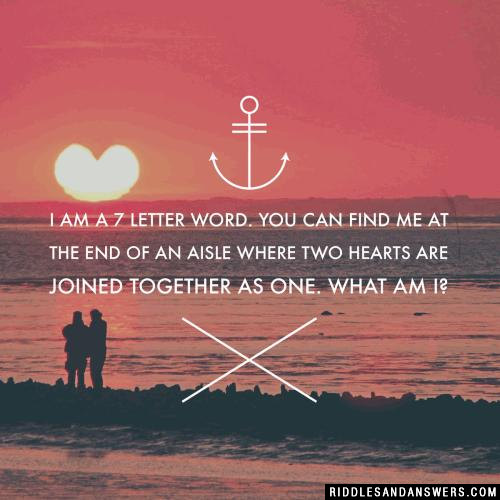 I am a 7 letter word. You can find me at the end of an aisle where two hearts are joined together as one.
What am I?
Hint:
Add Your Riddle Here
Have some tricky riddles of your own? Leave them below for our users to try and solve.