My Solid State Riddle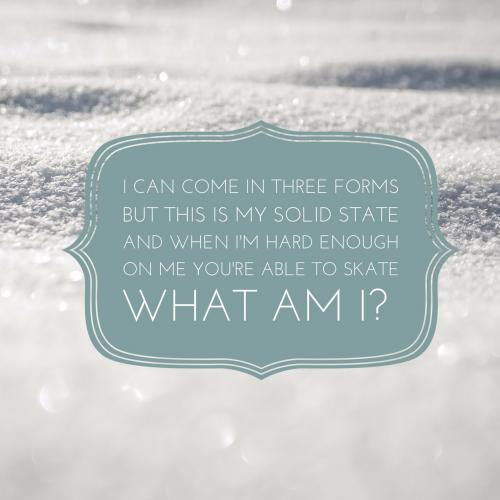 I can come in three forms
But this is my solid state
And when I'm hard enough
On me you're able to skate
What am I?
Hint:
Add Your Riddle Here
Have some tricky riddles of your own? Leave them below for our users to try and solve.