Catching Fire Riddle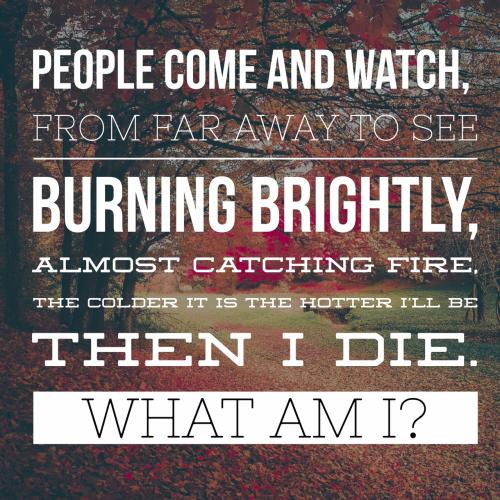 People come and watch, from far away to see
Burning brightly, almost catching fire,
The colder it is the hotter Ill be.
Then I die.

What am I?
Hint:
Fall leaves changing colors. Burning with bright colors, when its cold outside the brighter the colors are.
Did you answer this riddle correctly?
YES
NO
Add Your Riddle Here
Have some tricky riddles of your own? Leave them below for our users to try and solve.