None Seeps Through Riddle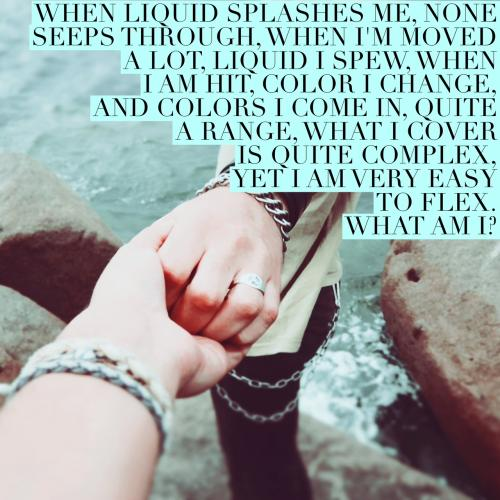 When liquid splashes me, none seeps through,
When I'm moved a lot, liquid I spew,
When I am hit, color I change,
And colors I come in, quite a range,
What I cover is quite complex,
Yet I am very easy to flex.

What am I?
Hint:
Add Your Riddle Here
Have some tricky riddles of your own? Leave them below for our users to try and solve.