Right Behind You Riddle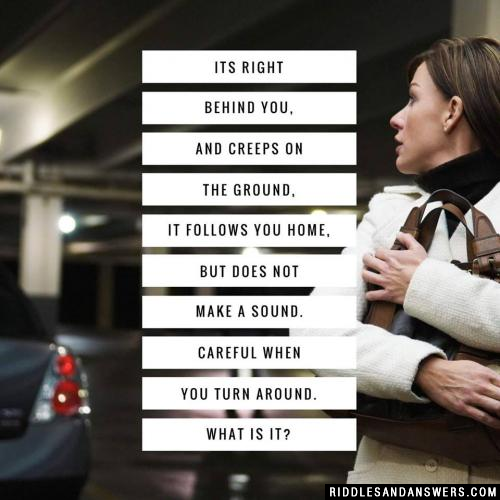 Its right behind you,
And creeps on the ground,
It follows you home,
But does not make a sound.
Careful when you turn around.

What is it?
Hint:
Add Your Riddle Here
Have some tricky riddles of your own? Leave them below for our users to try and solve.