Cant Be Touched Riddle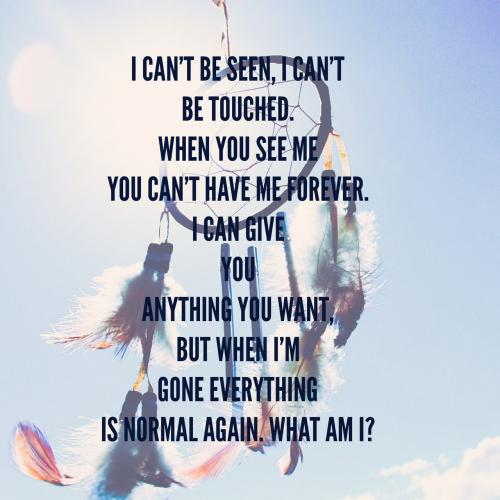 I Can't be seen, I can't be touched. When you see me you can't have me forever. I can give you anything you want, but when I'm gone everything is normal again. What am I?
Hint:
Add Your Riddle Here
Have some tricky riddles of your own? Leave them below for our users to try and solve.