The Awful Date Riddle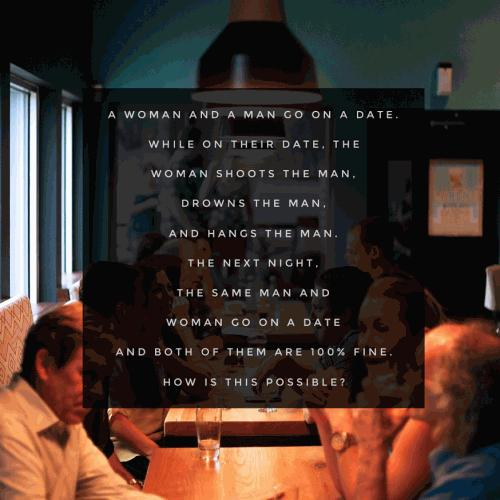 A woman and a man go on a date. While on their date, the woman shoots the man, drowns the man, and hangs the man. the next night, the same man and woman go on a date and both of them are 100% fine. how is this possible?
Hint:
The woman shoots a picture of him, drowns the picture to develop it, then she hangs the picture
Did you answer this riddle correctly?
YES
NO
Add Your Riddle Here
Have some tricky riddles of your own? Leave them below for our users to try and solve.