Opening Doors Riddle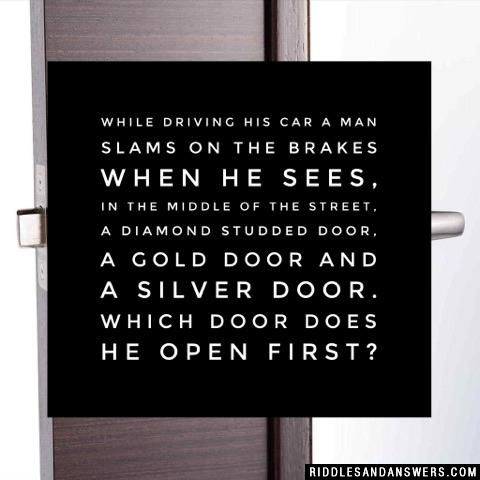 While driving his car a man slams on the brakes when he sees, in the middle of the street, a diamond studded door, a gold door and a silver door. Which door does he open first?
Hint:
Add Your Riddle Here
Have some tricky riddles of your own? Leave them below for our users to try and solve.