Thirsty Friends Riddle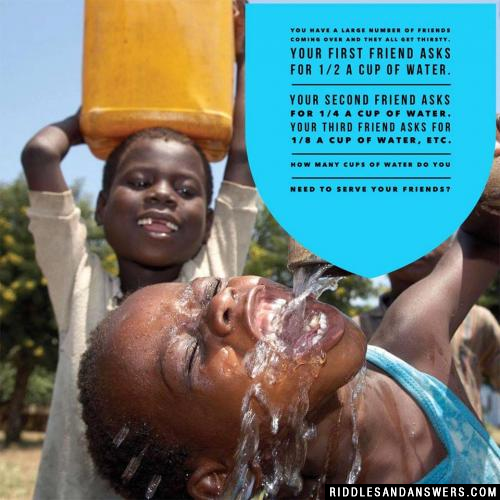 You have a large number of friends coming over and they all get thirsty. Your first friend asks for 1/2 a cup of water. Your second friend asks for 1/4 a cup of water. Your third friend asks for 1/8 a cup of water, etc.

How many cups of water do you need to serve your friends?
Hint:
Just one. If your friends kept asking for water like this forever one cup would be enough.
Did you answer this riddle correctly?
YES
NO
Add Your Riddle Here
Have some tricky riddles of your own? Leave them below for our users to try and solve.